Runner Carriers
We designed & developed this Runner/Blade carrier from the need to have a protective "sleeve" that wouldn't shatter while in your bag freshly out from the freezing cold.
Made from durable canvas, this carrier holds 2 pairs of runners, has openings in the sides to help keep moisture at bay, but still keep them secure in place.
The Flap has a slot to hold a data card with your name, contact info and preferred hone specifications. The heavy duty webbing and velcro straps are made long enough to also wrap around your spare stick for mid game runner swaps.
Overall a very high quality product, for those who want to safely protect their in runners.
Fits All Sizes
Durable Canvas Construction
Straps to Spare Stick for Easy Access on the Bench
Reinforced Stitching in all the right places
Name Plate & Info Card slot
Secure Velcro Webbing Straps
Personalize with Numbers
Single holds 1 pair
Double holds 2 pairs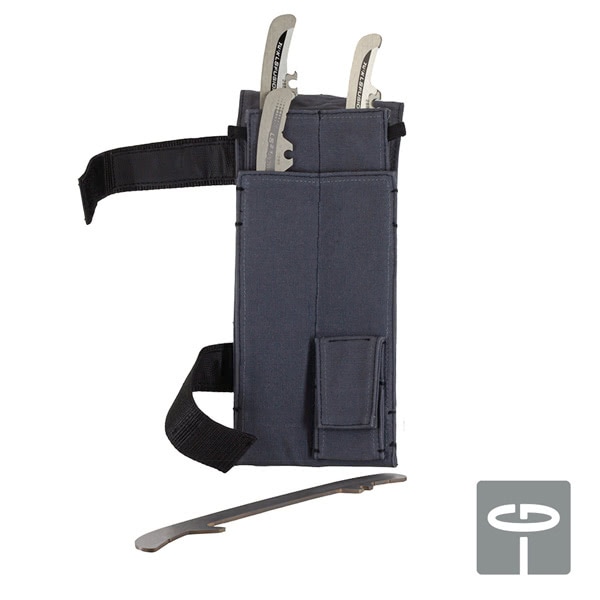 ---
Who's got Gearhalo in stock? only the best places.