Super Thin Socks
The SuperThin Line of Skate socks was developed from the many requests for "A better thin sock that lasts" as an alternative to the cheaply made "Thin" socks on the market. We worked closely with our fabric mill to create not only a very thin sock, but one with excellent form retention, Micro seam toe areas, a sock band that is supportive, and vibrant colors that don't fade or bleed. Yes – Don't fade or bleed!
Super thin construction
Silveractiv treatment designed to combat odor.
6 awesome colours.
Moisture control
Structured comfort
360 degree stretch
Individually peggable
3 sizes: Long, Short, Junior
Micro seam toe areas
Free 36 pc POP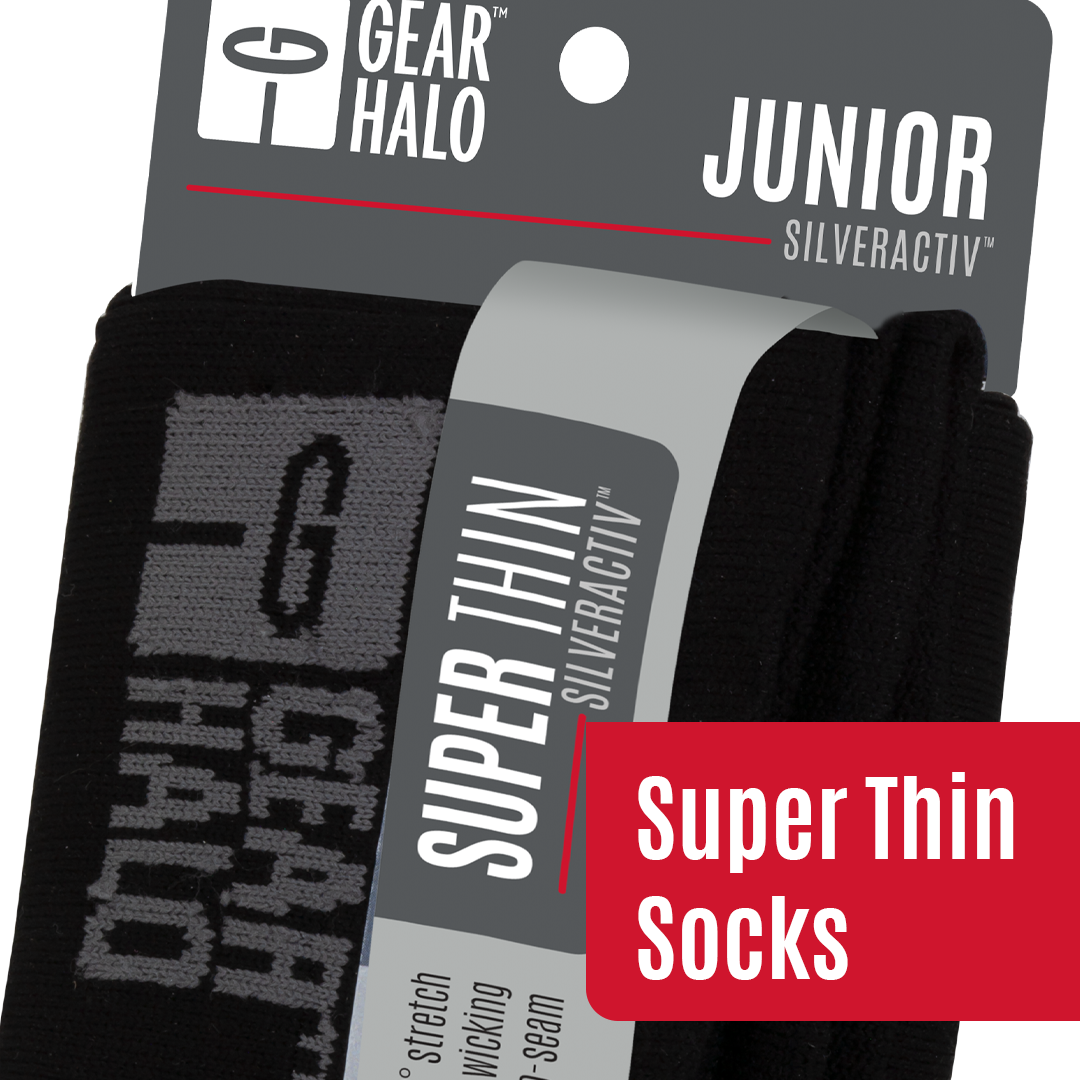 ---
Who's got Gearhalo in stock? only the best places.