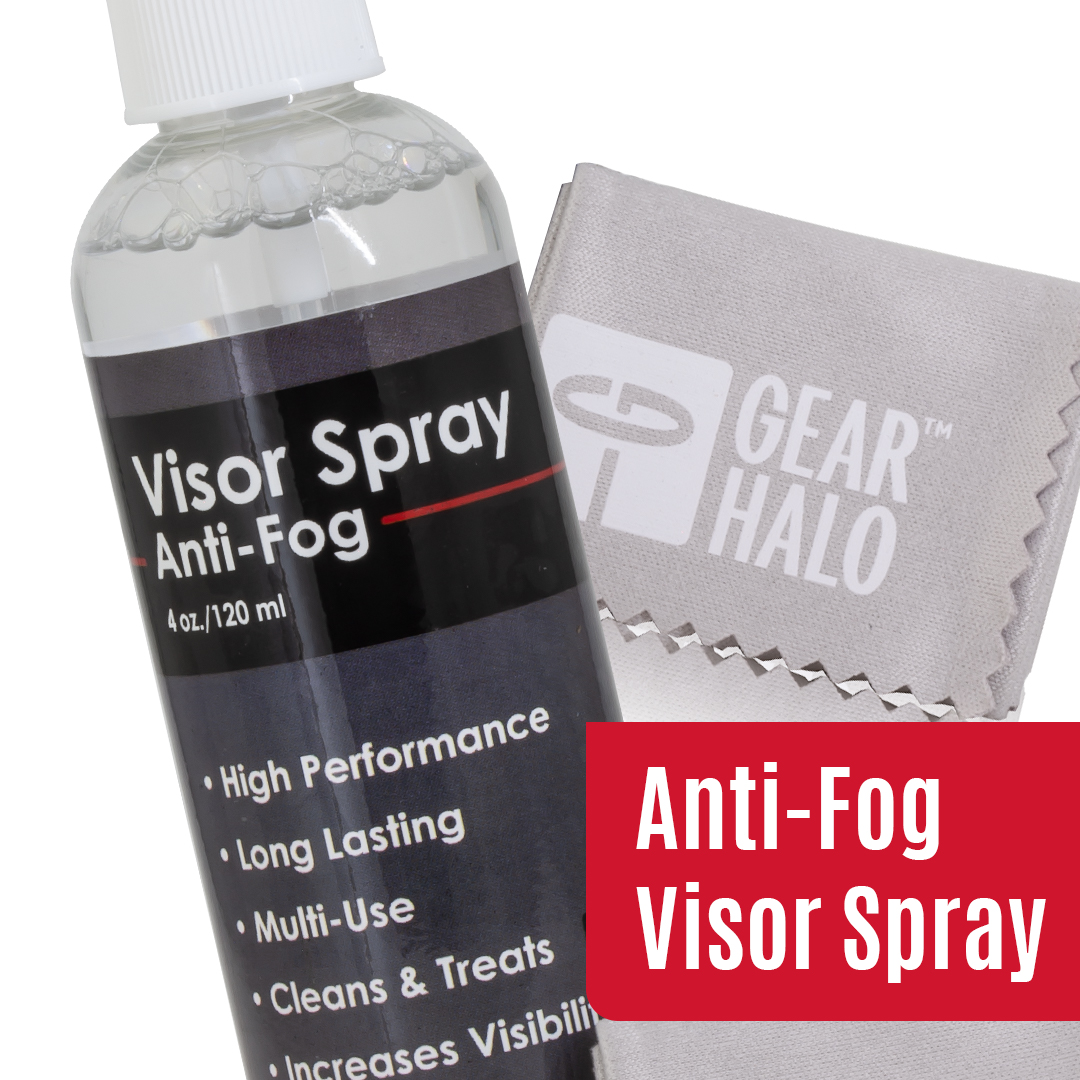 Anti-Fog Visor Spray
GearHalo Visor spray uses the same anti-fog technology used in Deep-sea scuba applications for masks. The end result is a long lasting, high level fog resistance for your visor.
Free Microfiber Cleaning Cloth Included with Every Bottle
120ml
High Performance
Long Lasting
Cleans & Treats
Multi-Use
Superior A7 level Anti Fog resistance
Every 12pcs come packed in pop complete
---
Who's got Gearhalo in stock? only the best places.